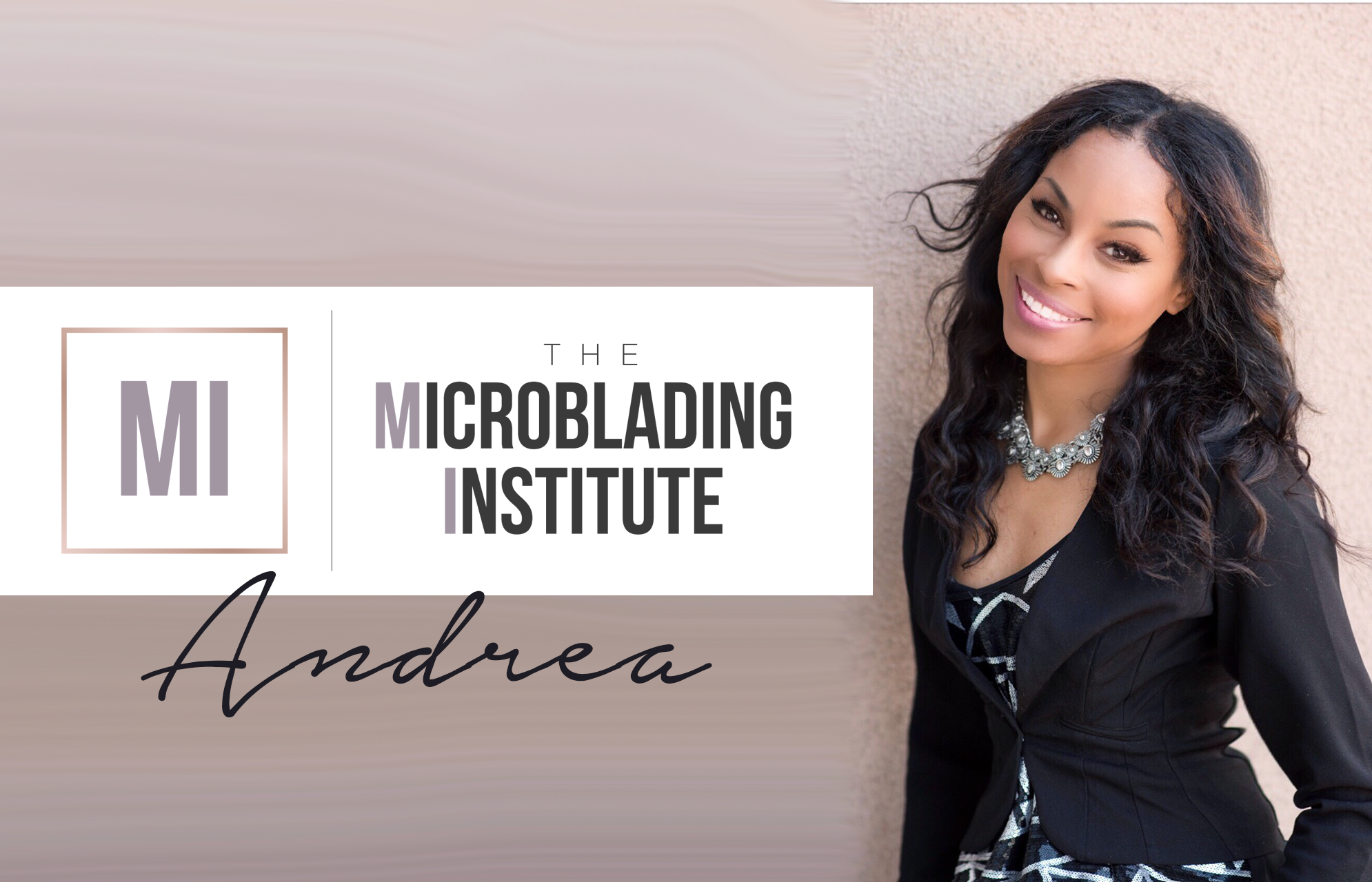 Meet Andrea, one of our new microblading specialists and educators. Andrea has an impressive background in the permanent makeup industry, and we are so excited to have her on our team! We sat down with her to talk about her background, her experience within the permanent makeup industry, and the importance of creativity.
Can you first start out by telling us a little bit about yourself?
I grew up in the bay area and attended Skyline High School where there was a huge emphasis on the arts. They had a lot of resources and programs that helped strengthen my creativity and artistic endeavors. That helped spark my passion for art, which became my "thing." I was voted most creative in my high school yearbook!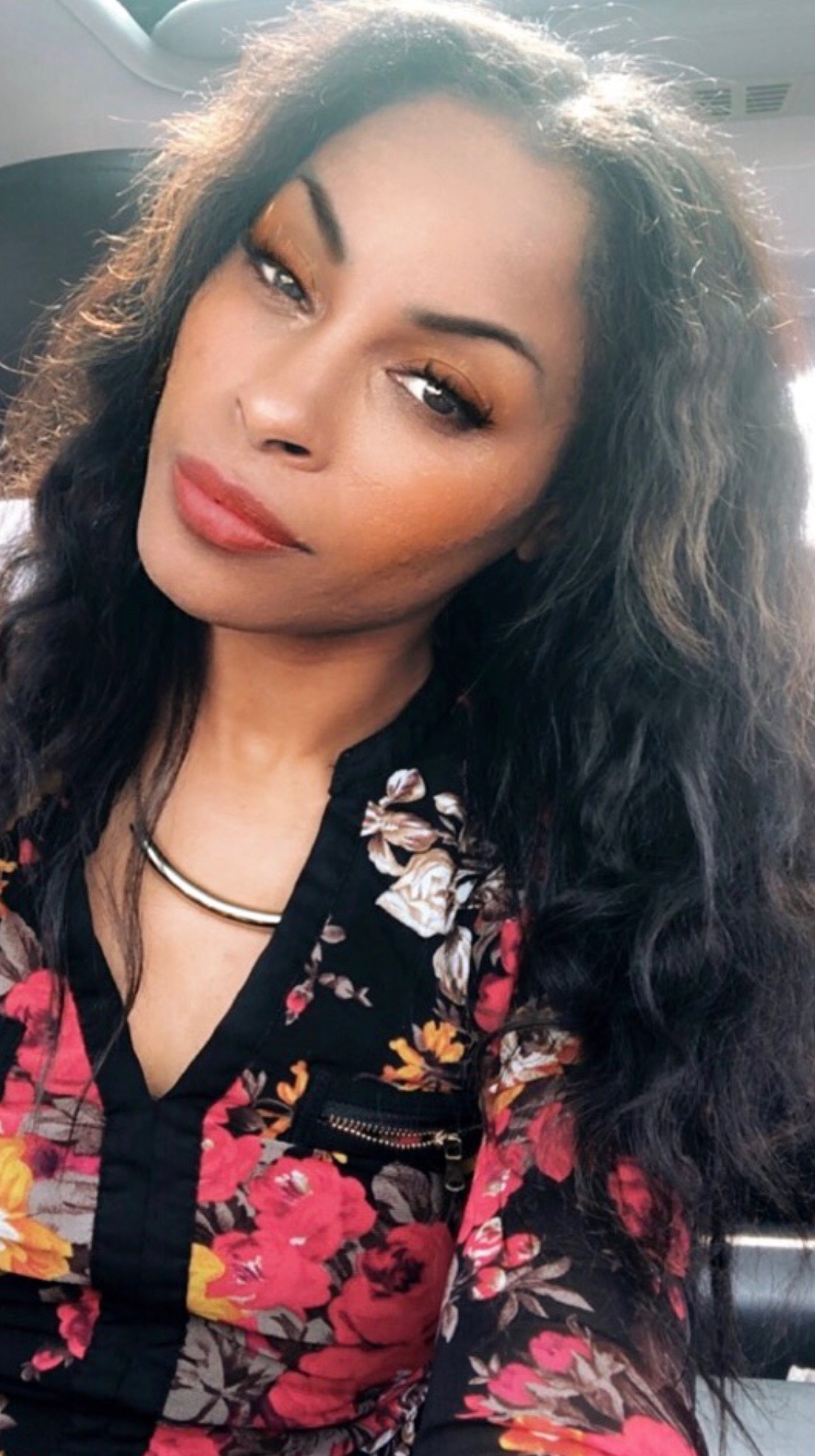 How did you get into the microblading industry?
I have a bachelor's degree in social sciences and a masters degree in education, and after finishing my studies, there were so many different directions that I wanted to go in. I think some people know what they want but others, like me, take a little bit to figure it out. I always knew that art was something that I loved and so I began to think about how I could potentially make money from that. I did some research and started off doing eyelash extensions for about 3-4 years which just took off and was so fun. A couple of years later, Maya and I then I started working together, and the rest was history!
We've known each other since 9th grade, so it's been so amazing to work with someone whom I've known for so long. For a while, I stuck to eyelash extensions, while Maya did microblading, but when microblading started growing in popularity; I decided to venture into the world of microblading, and I've been in the industry ever since. I'm now just focusing on microblading, but I am still helping out some of my former eyelash clients on the side.
Why do you think permanent makeup has become so popular?
Eyebrows will always be a trend—you still need eyebrows! I think that permanent makeup especially is so just convenient because you wake up with brows and don't need to worry about doing them or making sure they look good. We have different types of microblading like the ombre eyebrows, and so clients can pick what suits them and what will make them feel their best.
What does creativity mean to you?
For me, creativity means no boundaries. It also has the flexibility to express yourself, and what you're feeling through the art you're creating. Freedom of expression is so important because creativity is always new and fresh—what your mind creates is limitless!
What are you looking forward to the most working at MI?
I'm so excited to work with Maya who has been a dear friend for so long. I'm also excited to become a part of a team and work together to better each other as people and as artists.
What is one thing you didn't know before you went into the industry of permanent makeup that you think would help an artist?
Be patient with yourself! It's not as easy as it looks and it takes time. Practice, practice, practice! On another note, regarding interacting with your clients, I'd also say that it's important to be conscious of who your clients are and their background. In the beauty industry there are people of different demographics, socio-economic backgrounds, and personalities and so it's pivotal to factor those things into how you interact with different customers.
However, also make sure you're not judging someone based on how they look! Overall, I think it's so important to have a broad clientele of many different types of people and reach as many people as you can.
How do you continue your learning in this industry?
I'm always researching and staying connected with people in the industry, which has become much more accessible through social media. I use it as a tool to find the key players in the industry as well as new trends.

I take everything I find into account and am just always trying to learn more.
What advice would you give to new students or any new MI artist?
I think it's important to find the balance between always pushing yourself to learn more and be better while also having confidence in yourself and your talent. With a job like this, you have to trust yourself and your abilities so that your clients will trust you in return. However, never get complacent and anticipate that there is always something to learn.

This Month at The Microblading Institute
Ombré Powder Brows
$400
This soft powdery technique creates beautifully defined brows with a machine hand tool and is ideal for clients who like more filled in brows, oily skin or who have previous tattoos.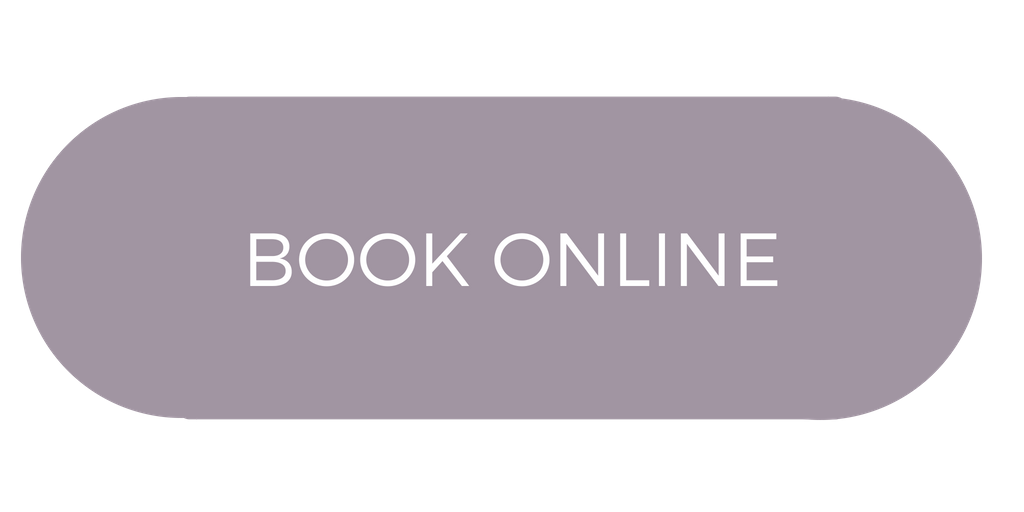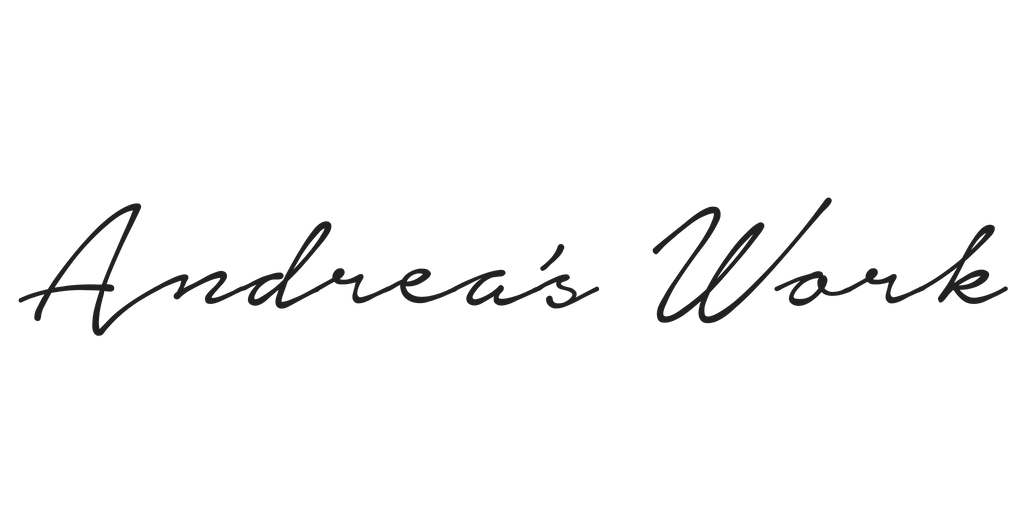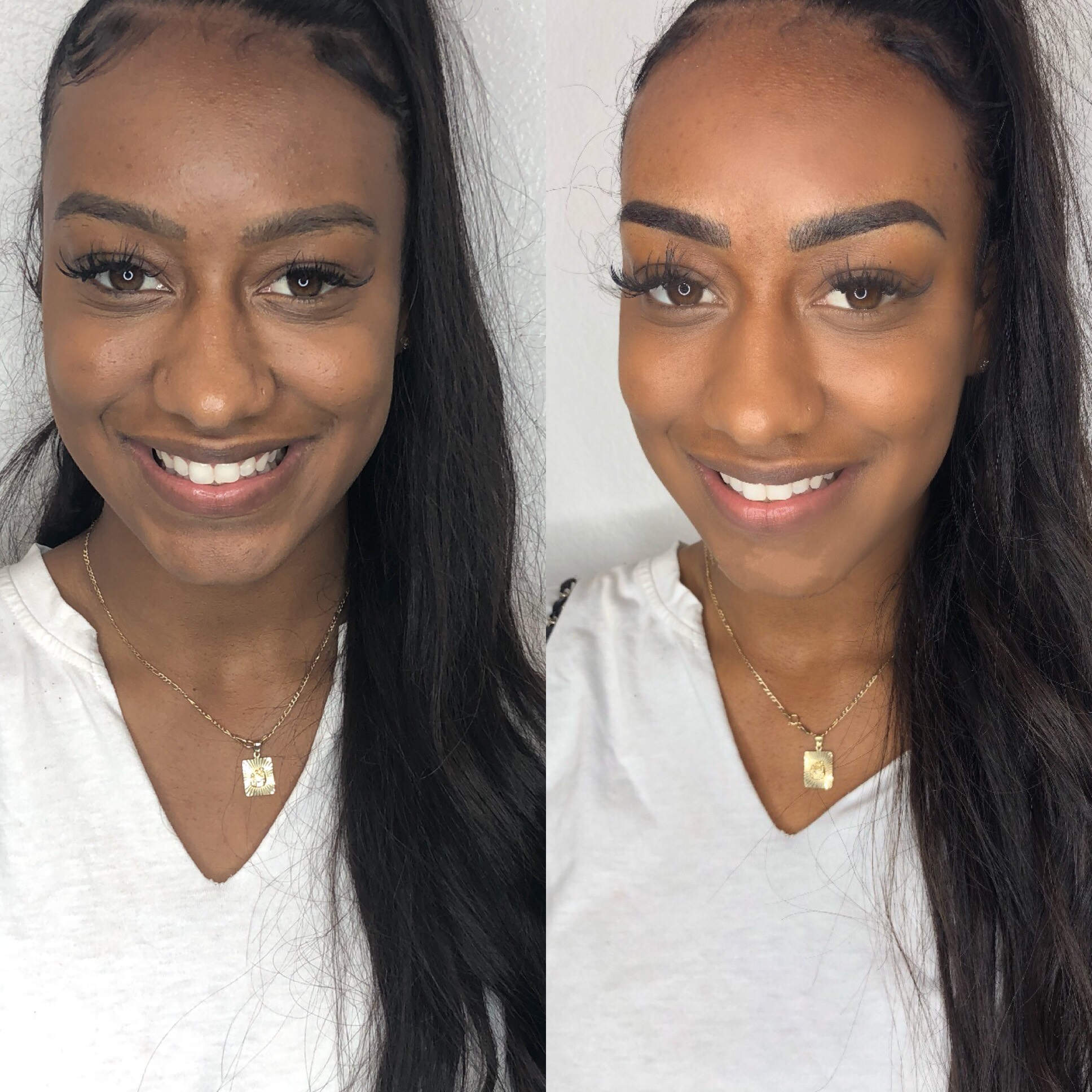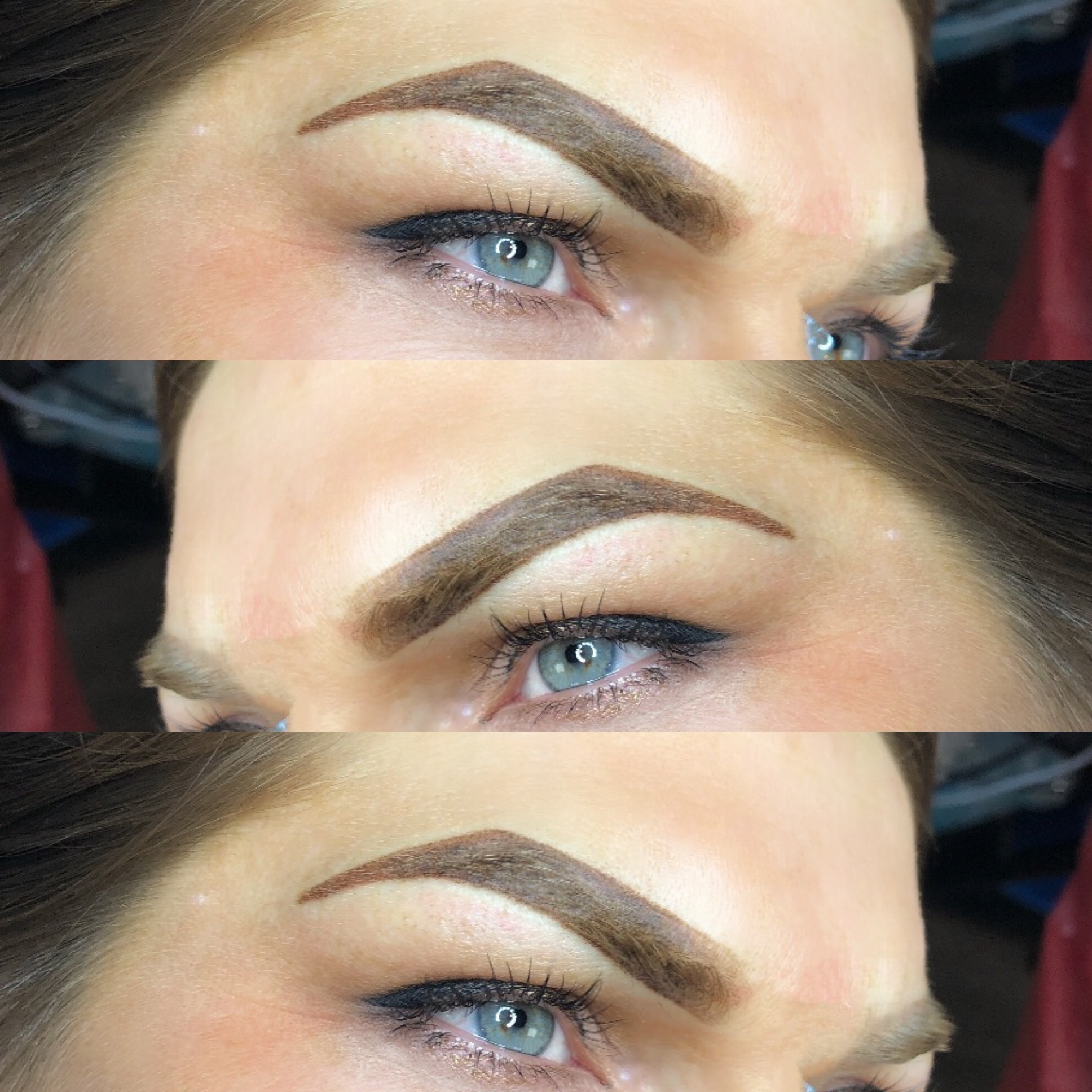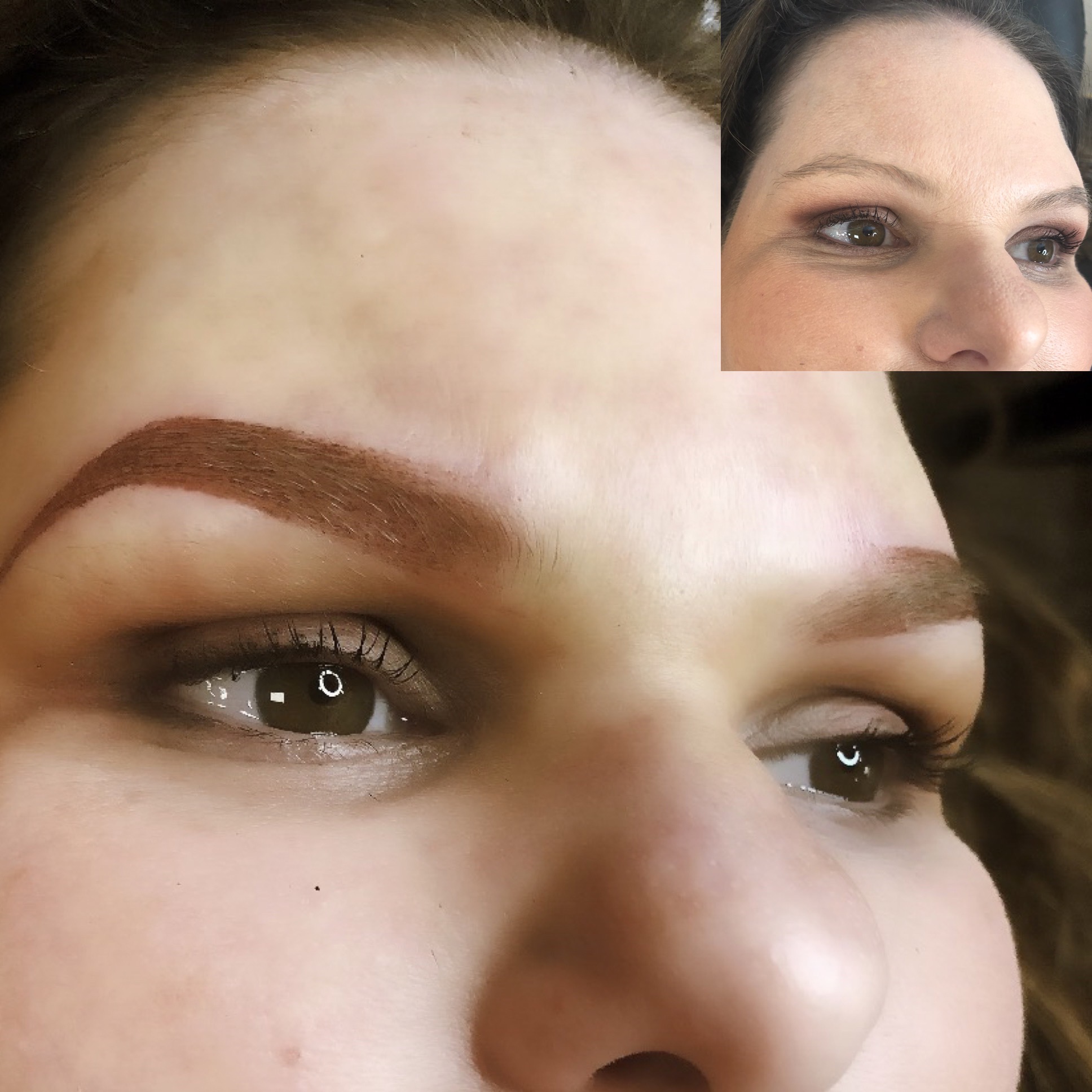 ADVANCED MICROBLADING TRAINING | AUGUST 27 - 28
MICROBLADING REFRESHER COURSE | AUGUST 29
STROKES & SHADING FOR BEGINNERS | SEPTEMBER 10 - 13
MACHINE OMBRE MASTER CLASS | SEPTEMBER 24 - 25